Kiedy nie masz nic do stracenia
Andrzej Stroba to pięćdziesięciolatek, lubiany nauczyciel, kochający mąż i ojciec. Gdy dowiaduje się, że zostało mu najwyżej kilka miesięcy życia, postanawia się rozliczyć: z samym sobą i z ludźmi wokół siebie. Rachunek zysków i strat, dobrych i złych decyzji doprowadza go do zaskakujących wniosków, a te z kolei skłaniają do działań, o które wcześniej nawet by się nie podejrzewał.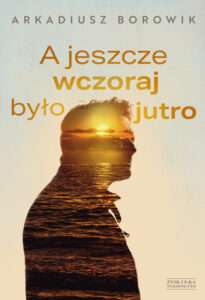 A jeszcze wczoraj było jutro to opowieść o człowieku, który stojąc w obliczu nieuchronnego, zadaje sobie pytanie o wartość swojego życia. Sytuacje trudne przenikają się z momentami lekkimi, a humor przeplata się ze wzruszeniem.
Arkadiusz Borowik – scenarzysta, satyryk, pisarz, autor powieści Z góry widać tylko nic, Wnętrza wypalone lodem, Błazen w stroju klauna.
Premiera: 25.01.2022